From Tree To Cup, Chatime Selalu Siapkan Rasa Teh Terbaik Untukmu!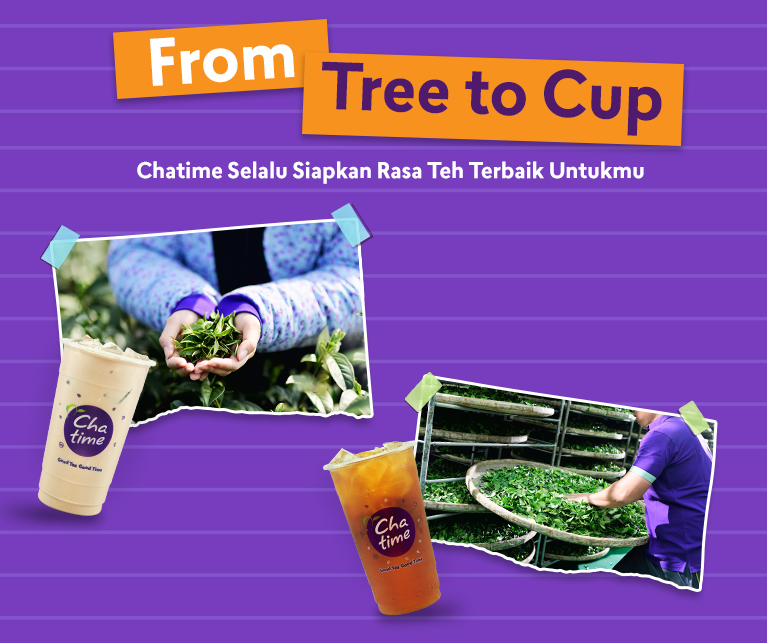 Chatime sebagai teman supportive-mu selalu ada dan siap menemani momen suka dan dukamu setiap saat. Yap, pastinya dengan kehangatan dari kualitas Teh Terbaik Chatime. Soal Teh, Chatime jagonya!
Pengalaman selama hampir 20 tahun ini membuktikan bahwa Chatime Global tak pernah berhenti untuk memberikan 'A Cup of Good Tea' dengan sepenuh hati dan jiwa untuk Chatimers semua. Lewat Chatime Tea Lab, berbagai jenis minuman teh terbaik Chatime ditemukan. Sstt, para Ahli Teh Terkenal Sedunia ada di Chatime Tea Lab, lho! Mau tahu tentang perjalanan seru dari Chatime Tree to Cup? Simak terooosh!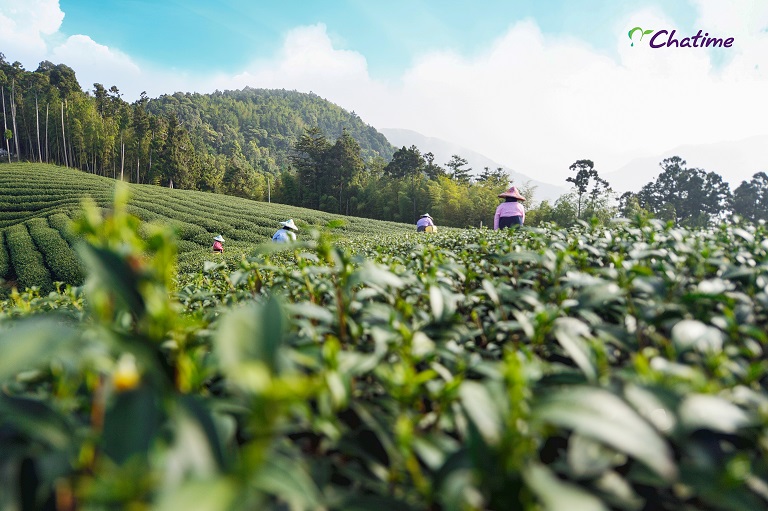 Selama bertahun-tahun, Chatime telah bekerja sama dengan Petani Teh di Taiwan untuk menghasilkan Teh Terbaik setiap harinya. Perkebunan Teh Chatime terletak di daerah Pegunungan Tengah Taiwan – Kabupaten Nantou. Setiap pohon teh tumbuh dengan baik di area perbukitan dan diairi dengan air hujan secara alami. Yuk, ambil napas dalam-dalam dan bayangkan kamu ada di sana. Ahhh, segarnyaaa!
Eittsss, ada fakta seru dari lereng bukit tempat pohon teh Chatime nih, Chatimers! Selain memungkinkan air hujan turun merata di seluruh pohon teh, tapi ternyata lereng bukit juga bisa berfungsi untuk mencegah sinar matahari langsung, lho. Fun Fact-nya, pohon teh yang terpapar oleh sinar matahari langsung bisa bikin kualitas teh menurun. Jadi, rasanya cenderung hambar saat kamu seduh. Perbedaan suhu antara siang dan malam menghasilkan kualitas dan hasil terbaik dari pohon teh di daerah tersebut.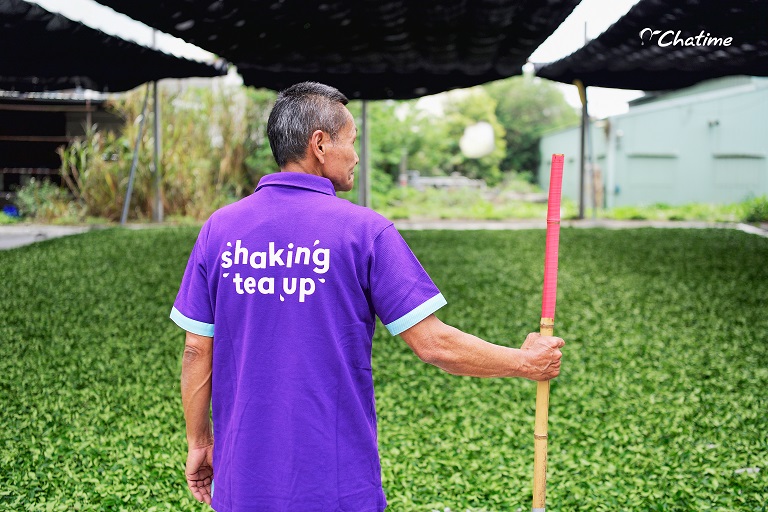 Mulai dari perkebunan teh di Taiwan sampai ke Chatime berbagai negara, seperti Chatime Indonesia, Chatime Global selalu berusaha untuk terbuka 100% pada setiap langkah pendistribusian. Hingga saat ini, Chatime Indonesia sudah mengklaim bahwa Chatime halal dan aman untuk kamu konsumsi, Chatimers. Jadi, gak perlu khawatir yaah.
Mau tau Story of Tea selengkapnya? Cusss, langsung klik di sini!

Chatime Good Tea Good Time