Kenalin Chatime Kios, Si Minimalis & Praktis dari Chatime Untukmu!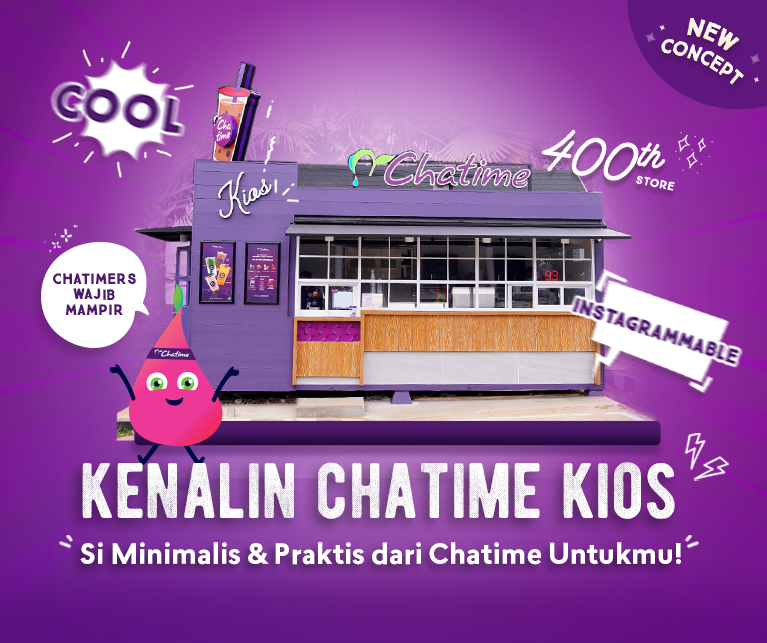 Good news buat kalian semua, Chatimers! Sekarang Chatime akan lebih dekat dengan kamu lewat Chatime Kios, sekaligus menjadi store ke-400 di Indonesia. Yaaay!
Kerennya nih, store Chatime yang satu ini berbeda dengan store lainnya. Biar gak makin penasaran, yuk simak 3 fakta unik dari sama Chatime Kios yang wajib kamu tau!
Terinspirasi dari warung atau kios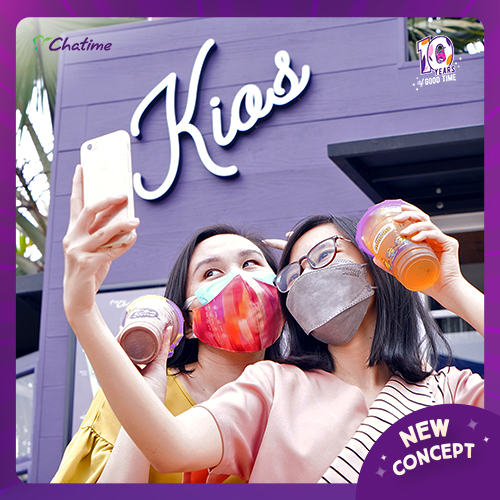 Siapa di sini yang rumahnya deket warung? Ketauan nih, pasti suka jajan! Hehehe. Nah, konsep Chatime Kios sama seperti warung, karena berada di lokasi strategis yang mudah dijangkau, ukuran minimalis dan konsep Grab & Go. Selain itu, tampilan store-nya juga instagrammable, lho. Saat ini Chatime Kios dapat ditemukan di area SPBU dan akan ada di berbagai area publik lainnya. Jadi, sekalian isi bensin bisa jajan minuman Chatime dan foto-foto, deh. Asyik!
Ramah lingkungan dengan Konsep Prefabricated & Sustainable Building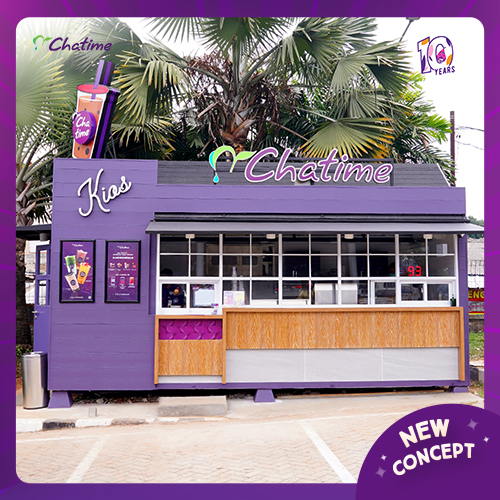 Udah pernah denger tentang konsep prefabricated building belum nih, Chatimers? Singkatnya, metode konstruksi ini digunakan sebagai konsep rumah masa depan dengan efisiensi proses dan material, sehingga bisa meminimalisir limbah bangunan yang dihasilkan. Sst, perencanaan pembangunannya dipikirkan matang-matang terlebih dahulu, lho, sebagai komitmen Chatime mendukung gerakan sustainability environment. Keren banget kaan, Chatimers?
Menunya variatif, promonya the best sih!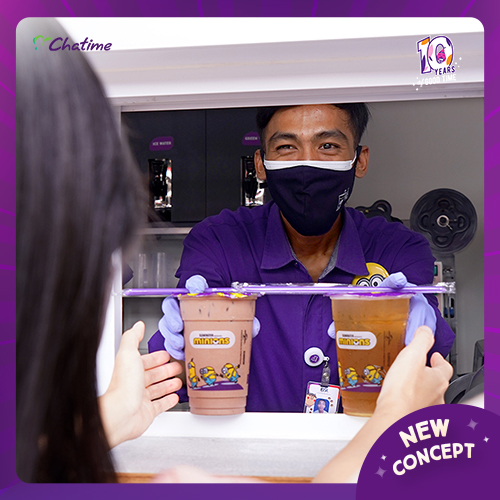 Yes, walaupun ukuran store-nya minimalis nih, tapi menu Chatime di sini banyak & variatif, dong! Mulai dari Signature Milk Tea, Mood Refresh, Teapresso, Teariffic, hingga varian Coffee and Latte ada ditambah berbagai promo menarik. Sederet promonya bisa kamu pantengin di Instagram @chatimeindo yaa. Satu lagi, kamu juga gak perlu khawatir nih, soalnya semua minuman Chatime aman dikonsumsi dan dijamin halal.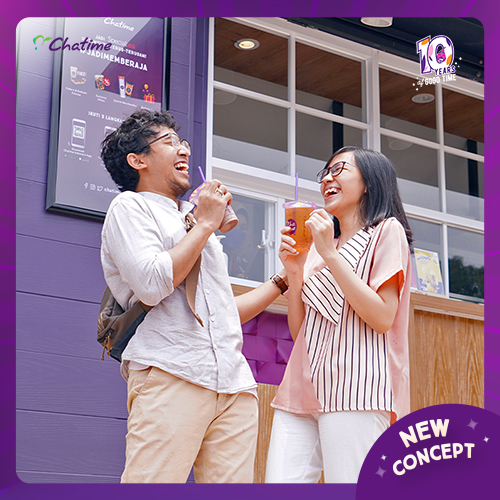 Gak cuman take away aja, Chatime Kios juga ada di…
Aplikasi Chatime Indonesia, GoFood, GrabFood dan Shopee Food! Kalau lagi mager ke luar rumah yaa tetep bisa pesan minuman dengan topping Chatime favoritmu. Tenang, abang ojol siap anterin, kok :)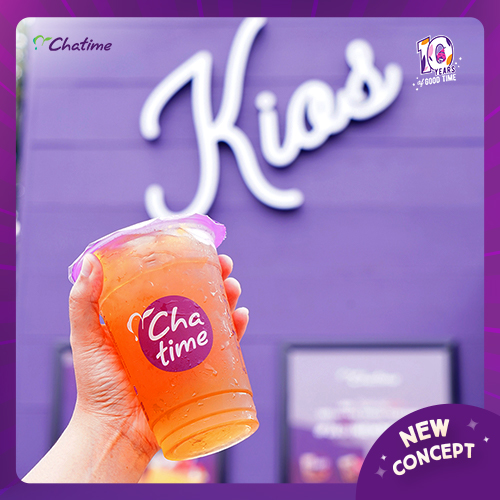 Saat ini Chatime Kios dapat kamu temukan di area SPBU Kembang Kerep dan SPBU Ciledug. See you there, Chatimers, dan nantikan kehadiran Chatime Kios di kota-kota lainnya juga yaa!