Libra Si Tukang Ngambek, Ini 3 Cara Dapetin Hatinya Lagi!
Yuhu, siapa di sini yang zodiaknya Libra? Biasanya si Libra ini terkenal banget gampang ngambekan, menurut Chatimers fakta ini bener gak?
Ternyata, Libra ini sering banget gak sadar kalo dia lagi ngambek. Jadi, gak usah terkejut kalo si doi sering gak ngaku kalo lagi badmood, hihihi.. Kenapa sih Libra ini sering banget ngambek? Sebagai seorang pecinta damai, pastinya Libra gak bisa ngeliat adanya pertengkaran dan perdebatan, makanya doi mood swing banget.
Tapi gak usah khawatir, ada tips and tricks biar mood Libra naik lagi.
Berikan Ruang Sendiri untuk Doi
Gak hanya Libra, tapi kalo kita lagi marah besar dan lagi ngambek banget, pastinya pengen sembunyi sebentar di our own space buat nenangin diri dan emosi daripada nyakitin orang lain dengan perkataan kasar yang bisa kita sesali, bener gak, Chatimers?
Karena si Libra ini gak nyadar ternyata lagi ngambek, kamu bisa lho jadi pendengar setianya. Doi gak perlu kamu nasehatin karena dia tau kalo dia juga mood swing banget, malah yang diperlukan hanya tempat untuk nyambat dan curhat doang. Jadi, biar hati doi luluh, sabar sabar aja denger doi curhat yaaa!
Bawain Minuman Favoritnya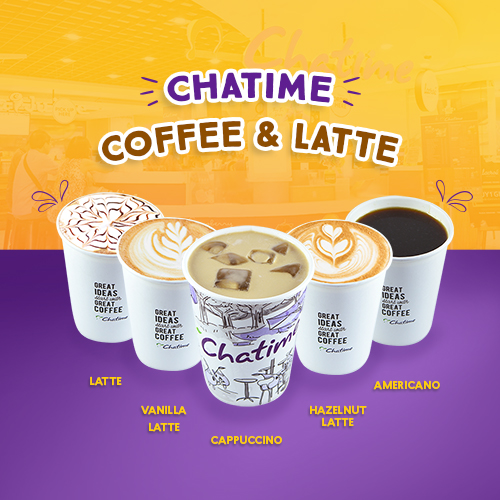 Hayoo kamu tau ga minuman kesukaan doi? Kalo doi lagi ngambek di pagi hari nih, kopi salah satu solusinya! Selain buat makin happy, kopi juga bakal bantuin si Libra tetap on selama kerja, lho. Hadiahin doi dengan Coffee and Latte Series dari Chatime aja! Tinggal pilih mau Cappuccino, Americano, Caramel Latte, Hazelnut Latte, Mochaccino, House Blended, Latte, atau Vanilla Latte dengan versi hot atau cold. Tingkat kemanisannya juga bisa kamu adjust sesuai selera doi. Belum lagi kalo doi lagi ultah, auto dapat potongan Rp 10.000 dari Chatime, makin boost mood-nya si Libra nih! Jangan lupa bilang ke doi buat cek kode promonya di email ya.
Sekarang udah tau cara hibur si Libra kan ya? Kalo doi suka yang manis-manis bisa juga kamu bawain minuman Chatime dengan topping favoritnya, lho. Pantengin juga Instagram @chatimeindo dan aplikasi Chatime Indonesia buat dapetin promo-promo menarik terupdate ya!
Last but not least, happy birthday Libra!